Sabbath Morning Worship Service 10:50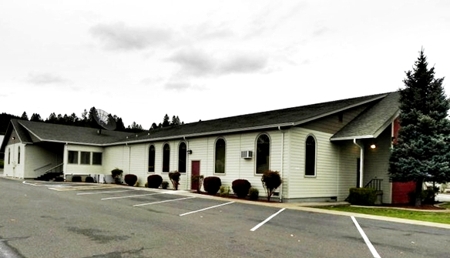 For directions and contact information please use our main menu to the left.

WELCOME TO THE
SUTHERLIN
SEVENTH-DAY ADVENTIST CHURCH website
The Sutherlin church is a warm loving family that seeks to represent Christ through their teachings and living the everlasting Gospel. If you are looking for a family where you can grow spiritually by becoming involved, then this is the church for you.
We welcome you with open arms.
SERVICES EACH SATURDAY MORNING
841 W Central Ave. Sutherlin, Oregon
located .2 mile East from Interstate 5 at exit 136
Sabbath Morning Church At Study begins 9:20 AM
Sabbath Morning Worship Service begins 10:50 AM
WE WARMLY INVITE YOU TO JOIN US,
WELCOME
Wednesday Night Prayer Meeting @ 7 PM
PRE-K THROUGH 8
CHECK OUT OUR MEDIA LIBRARY
All past sermon podcasts are current and up to date!
Listen - Share with friends and family.
Sutherlin Seventh-day Adventist Church
For contact information and address see our contact page in the main menu to the left.