Sabbath Morning Worship Service 10:50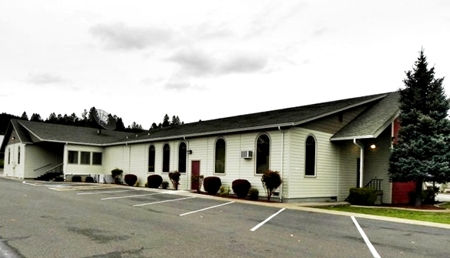 For directions and contact information please use our main menu to the left.

 WELCOME TO THE
Sutherlin
Seventh- day
Adventist Church
website

Our Mission is to proclaim the Everlasting Gospel of Jesus Christ to the world through acts of service and by sharing knowledge of God's love with our community.
If you are looking for a family where you can grow spiritually by becoming involved, then this is the church for you. 

update 032120;

Sutherlin Seventh- day Adventist Church

Together we are experiencing unprecedented times, and the COVID-19 situation is changing rapidly every day. As we navigate these uncharted waters as a global community, the health of our Church members, visitors, and neighbors is our #1 priority. On behalf of everyone here, we want you to know that first and foremost we are thinking of you and your families' well-being. Taking care of yourselves, and each other, is what is most important right now.
Out of an abundance of caution, our churches have closed until further notice. We will be ready to serve you in a clean, sanitary and judgement- free environment when we reopen for church as usual. Until that time, if you have any questions, please feel free to come in during the Pastor's office hours, Thursdays 10 AM to Noon, talk to us about it, and we will be happy to address any needs you may have. We will keep you informed and let you know when your church is ready to reopen. We are providing sermons and information on our website here.


Tithes and Offerings may be brought to the Pastor's office on Thursdays as noted above, or they may be mailed to the Church or to our treasurer Nona. 

Please know that your Pastor and the elders are available to help you during this time; you may call Pastor Scalfani at 541-671-3645.

Wednesday prayer meeting will be by phone conference. Details will be coming.

The Sabbath School lesson is available on Hope TV and Amazing Facts. The  text is available at ssnet.org.

See listings of past sermons at the main menu-

Share with friends and family